With the Covid-19 lockdown now in full effect, many people are relying on their TV to keep them entertained. Whilst movies, shows and documentaries on platforms such as Netflix, Amazon Prime and Disney Plus will undoubtedly be popular, Brits may also consider binge-watching well-known and much-loved home improvement shows.
Home improvement shows do not only offer great entertainment value, but also give insightful tips and tricks on how individuals can best improve their property. With a vast array of high-quality and engaging home improvement shows to choose from, Brits are certainly spoilt for choice.
Interested in property renovation and restoration, MyJobQuote.co.uk analysed 10 of the most popular home improvement shows in Britain, to discover how long it would take to binge watch each one from the first season to the latest full season during the coronavirus lockdown.
The results
It will take the most amount of time to binge-watch Escape to the Country, at an astonishing 34 days, 13 hours and 48 minutes.
To binge-watch season 1-30 of the ever-popular DIY SOS, will require 8 days and 20 hours.
For those wanting to enjoy Kevin McCloud's innovative Grand Designs, it will take them 4 days, 17 hours and 31 minutes to complete season 1–19.
Contrastingly, it will require the least amount of time to binge-watch the two shows pioneered by the charismatic George Clark – Amazing Spaces (2 days, 4 hours and 28 minutes) and The Restoration Man (1 day and 12 hours).
Overall, if a person decided to binge-watch all 10-home improvement shows included in the research, it would take them a staggering 99 days, 1 hour and 52 minutes to do so – this equates to 3 months and 1 week!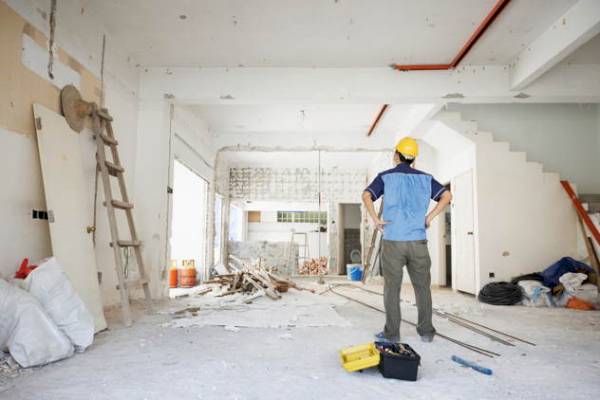 Top tips for binge-watching our favourite home improvement shows
Come prepared:
With so much information to gain from every episode, have a notepad and pen at the ready. Be sure to jot down any names of different building techniques/processes, materials and equipment used in the shows that you may want to use and/or replicate in your home.
Take caution:
Just because you have seen it done once on the show, don't develop the false-confidence that you can easily do it too – especially if it is something complex like dealing with plumbing and heating – the same goes for electricity and lighting components too. Think of your safety first before taking on any DIY task.
Review premise:
Each home improvement show offers different ways to add value to properties. They all have a unique approach when it comes to important areas such as property type, planning, design, construction and determining valuations. So, take the time to research online which show(s) would appeal to you the most and help you transform your own property into your dream home. Read Full Article at MyJobQuote